We are creative lovers of old and vintage style wares and whimsical home accents.

Peek Inside Cottage is located In Chalfont, Bucks County Pa.

Cathy's Vintage -

Vintage Inspired scarves, wraps, and jewelry made with specialty yarns,cottons and embellishments that are old and new. Many decoupaged old thyme items that have a blend of new and aged features..

Nana's Whimsy -

Creative makeovers for timeless treasures.Nana's items are handpainted vintage items that have been given a fun whimsical, but still old style look.Every item will make you SMILE.

Any item can be a work of HEART!

We lose ourselves in our work! It is fun to create or recreate from what was, into what will be....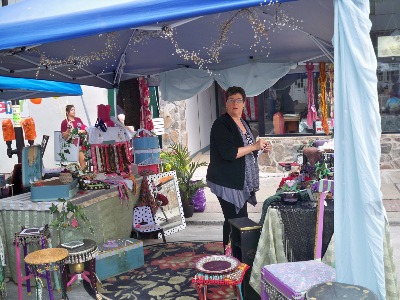 Peek Inside Cottage.net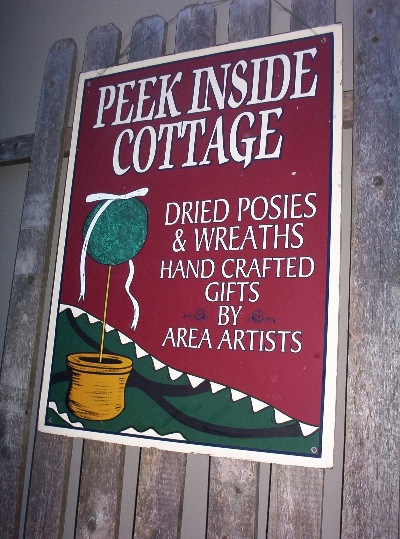 Hours - Saturday's 10-4

Crochet Classes Saturday 1-3pm

Shop open by apppointment during the week - 215-822-2686

Catherine Herb - crafter/artist